FEET…
They help maintain an upright posture, allow us to move and lead to our destination. Our feet bear the weight of our whole body.
Each foot is made of 28-29 bones. They are connected with each other by many joints, ligaments and muscles.
Doctor?s experience and the number of performed foot surgeries result in the final success.
MD Ryszard Stawicki ? orthopedic specialist and trauma surgeon
admin
This deformity affects mostly women. The foot is very wide, even webbed. The condition is characterized by protruding of the first and fourth metatarsal bone to the medial and lateral side of the foot.
admin
Rheumatic disease often leads to destructions of the foot joints. Frequently, very big deformities form in a very short period of time. Specific character of this condition does not allow to describe the deformities precisely.
admin
A condition in which the transverse arch of the foot is reduced or even reversed. Heads of the second and third metatarsal bone are located lower than first, fourth and fifth metatarsal bones.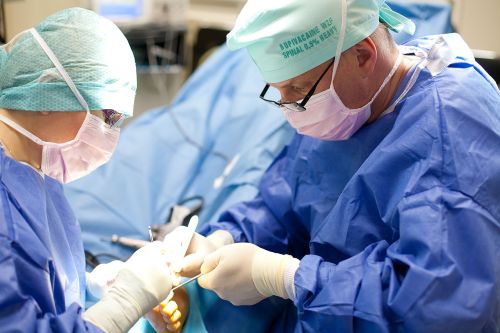 ABOUT ME
I am an orthopedist and traumatologist, I have been a specialist in foot surgery for 10 years.
Born February 14, 1962 in Poznan.
Since 1994 I am the co-owner of Medicus Bonus company, which owns in Wielkopolska outpatient clinics and a professional hospital, where surgeries are performed from the scope of: orthopedics, general surgery, pediatric surgery, surgical oncology, dental, facial surgery, urology, gynecology and laryngology.
GABINETY LEKARSKIE
ul. Grochowska 9
60-277 Poznań
Phone +48 605 658 658
Appointments: 8.00-20.00
NS ZOZ MEDICUS
Środa Wielkopolska ul. Armii Poznań 3
(Kupiec Sredzki, II condignation)
Phone +48 61 2851155, 605 470 475
Appointments: 8.00-20.00
MEDICUS BONUS
Środa Wielkopolska, ul .Armii Poznań 3
(Kupiec Sredzki, II condignation)
Phone +48 61 2858555, 61 2851155
Appointments: 8.00-20.00